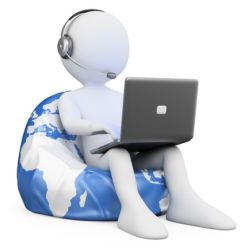 Web Compilation
Let your customers log and calculate their transfers themselves. Data is then automatically transmitted to EQ-Sped.cargo. You can determine which customer is allowed to access which functions from the logistic software itself. You can access the software from anywhere in the world using a mobile terminal.
Tracking
You can provide your customers with transfer tracking including an overview of the status. Colored highlighting depending on the current status provides maximum transparency.
Receipt Archiving
Receipt archiving allows you to allocate and archive delivery note signed by the customer for the respective transfer.
Price Calculation
Your customer can, depending on authorizsation, see the prices for his transfer even while you are entering details using the conditions you have saved. Customers who are not authorized to access the price calculation can send you a direct price query.
Document Printing
You can offer your customers the facility for preparing the transfer for transport themselves: by authorizing your customer to print transport labels and transfer orders himself you save valuable time as well as costs.
Corporate Design
You can adapt the design and layout of the program to meet your requirements or those of your customers. Direct incorporation in your company homepage is also possible.
Hosting
If required, we can take over hosting your web module. Our computer center is failsafe, and our experienced specialists will deal with administration, security and updating your module.