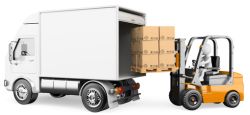 alliance software EQ-Sped.net
EQ-Sped.net is a package consisting of software and services for cooperation between carriers, freight forwarders, networked systems and group freight forwarders for the handling of transfers in these distributed systems.
All components which the system partners require for the purpose of recording, tracking and handling transfers will be provided as software. The services include all that is necessary for the system operator for the purposes of organizing, monitoring and handling system operation.
Product Information
Extensive order management
Proactive transfer monitoring and system
Incorporation of real-time delivery status systems
Invoicing by customer through system partners
Clearing of system services via invoices and credit notes
Archiving of delivery notes
Interfaces to other freight forwarder systems which extend EQ-Sped.net to be more than simply processing transfers, and therefore make EQ-Sped.net into an integrative software for the operation of cooperative, distributed systems
Support of different architectures for networked systems (pure memory hub systems with central hub, systems with distributed transshipment points (TSP), ...)
Dynamic description and change of system organization
Failsafe server